Remove Your Negative Emotions And Beliefs With Distant Reiki Session
Negative emotions can be described as any feeling which causes you to be miserable and sad. These emotions make you dislike yourself and others, and reduce your confidence and self-esteem, and general life satisfaction. Emotions that can become negative are hate, anger, jealousy and sadness. You might think that if you genuinely experienced your emotions that you would feel out of control. While difficult emotions are part of the human experience, Reiki can help!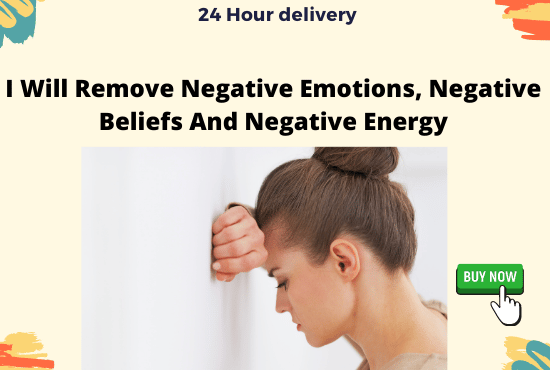 How Reiki Can Help To Remove Negative Emotions And Beliefs?
I will remove negative emotions, negative beliefs and negative energy using reiki healing. Reiki works with negative thoughts and feelings by replacing them with healthy thoughts and feelings. Reiki raises the vibratory level in and around the body so that negative energy breaks apart and falls away. Reiki heals the energy pathways, allowing healthy Ki to flow and it raises it up to a higher level of consciousness.
How To Schedule A Distance Reiki Healing Session?
After you have paid for a Distant Reiki Session, You need to book the Reiki session using filling up the form below.  We will set up a schedule for a Reiki session and will follow up with you to discuss the Distant Reiki healing Session procedure.
Verified User Reviews

5 out of 5 stars (based on 439 reviews)
Submit Your Review
 Recent Reviews

Thank you, Umer !

Picked up on the situation accurately and gave some really useful insight to the problem and sent me powerful healing. I feel much better now going forward. Thank you, Umer !

Response from

You are so welcome Mr. Kumar 🙂

A very powerful healer indeed

A very powerful healer indeed .. my home was cleansed and I could feel the difference instantly .. slept soundly .. he is so fast and so thorough.. he goes room by room ..not just a picture ..every room and sends the energy to that place .. it is very powerful

Response from

Yes indeed! I take my work very seriously. I'm so grateful to have the abilities to facilitate the highest energy healings and strongest energies with the help of God ! I am honored to do sessions which create real-life physical effects very quickly and strongly!!

very detailed oriented and thorough

reikihealingdistance is a blessing, very detailed oriented and thorough. He cleaned up our house of all negative energies, described the positive energies, gave us a free detailed report (not part of the deal) and also provided one additional service free of cost. Excellent experience.

Response from

It's my honor and pleasure! Your openness to receive and trust in the God is what called me to facilitate those other things for you 🙂

Amazing service, worth a try

Amazing service, worth a try… you will love the experience!

Response from

Thanks Joselyn!

Highly recommended

Highly recommended for all your healing needs. I feel amazing like AMAZING!

Response from

Thank you Rashad 🙂