Get Psychic Protection with reiki healing
We are made of energy and we all have an energy field, often called the aura. Everything around us is also made of energy and has an energy field, so it is inevitable that we will be affected by these energies and also absorb some of them.
As human beings, we are very influenced by the energy of other people. This is not always a bad thing but some emotions and thoughts are of a lower vibration, I will just call this 'negative energy.
What Is Psychic Protection?
You may be wondering what is psychic protection. Psychic protection is also known as psychic self-defense or shielding. We all have a natural shielding to our aura. Just as we all have an immune system, it does not mean everyone works the same or that we are always able to deflect negative energies.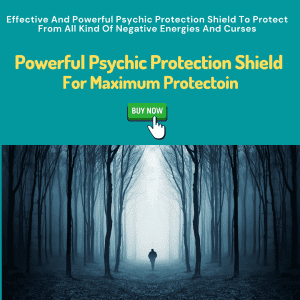 Do I Need Psychic Protection?
This is up to you and will depend if you have experienced problems caused by taking on the energies of others or certain environments. If you spend a lot of time in a low vibration work environment or have negative friends or family members to deal with, I think you need to consider it. Here is a list of some of the people that I feel will most benefit from using psychic protection:
Highly Sensitive People
Empaths
Those On A Spiritual Path
When Developing Psychic Abilities
Psychics & Mediums
Energy Healers & Alternative Therapists
Nurses & Health Practitioners
If you Work With The Public
Spiritual Teachers
Counselors & Therapists
What's The Solution?
The good news is that psychic Protection is pretty straightforward and easy to apply. If you have any doubts, you can test this out for yourself. I do recommend that if you are trying a daily psychic protection routine (shielding) or working with a protection stone, that you give it at least a month to really feel the difference.
Using Reiki To Create an auric protection shield
Reiki is one of the most efficient ways of creating an auric protection shield to protect a person from residual or negative energies. I can bring a very high vibration to Your place by channeling the universal life force energy.
How To Schedule A Distance Reiki Healing?
After you have paid for a Distant Reiki Session, You need to book the Reiki session using filling up the form below.  We will set up a schedule for a Reiki session and will follow up with you to discuss the Distant Reiki healing Session procedure.
Verified User Reviews

5 out of 5 stars (based on 466 reviews)
Submit Your Review
 Recent Reviews

Reiki healing

Great experience I feel Wray better with no stress thanks umer.

Response from

Thank you so much, Joshua. Freel free to contact me if you need more healing. 🙂

Awsome Service

Awsome Service. I am feeling so energizing and positive!!! Will be your repeat customer. I wish I could found you years ago.

Response from

Thank you so much, Mike. It's my pleasure to send you healing.

Money well spent

Truly amazing and fast manifestations

Response from

thank you so much Yak

Amazing and powerful healer

I got the sessions of black magic removal and protection shield. After the first session, I felt a huge difference. Before yesterday I had the protection shield session. Yesterday I started feeling stronger, and it didn't affect how I feel when speaking to people. The greatest change I noticed in the evening when usually I would have many different thoughts and emotions that always felt overwhelming, but yesterday I felt calmness, one thought at a time. I can't explain with words what a relive it is. I always felt that many thoughts are not mine but didn't know how to stop them, especially the emotions that came with the thoughts. Now they are gone. Umer is a powerful and honest healer. I highly recommend him. He is a blessing in this world.

Response from

Thank you so much Martina. I am so glad that you are feeling better after the healing sessions. God bless you.

I am feeling much better now

Words can't describe the work what Umer does so well. Perfect, great communication, timely delivery and He is so helpful and effective with their high standard of work. Thank you so much. I am feeling much better now.

Response from

Thank you so much Ruby! I am glad for you.