Get Positive Energy To Increase Happiness And Calmness
Developing and maintaining positive energy involves more than merely thinking happy thoughts. It is the anticipation of good (i.e. happiness, health and success) and it is the belief that all things — situations, obstacles and difficulties, will work out favorably in the end. We will send you positive energy using distant reiki for Greater Physical, Emotional and Spiritual Health. We will clean all negative thoughts , negative emotions and dirty energy from you and then We will energize your chakras with reiki healing to increase the positivity.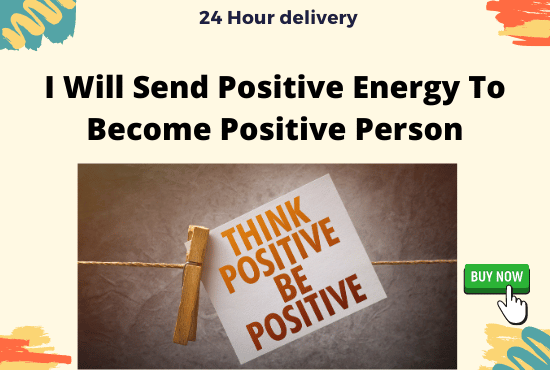 Benefits Of Reiki Healing?
The benefits of an in-person Reiki session is the same that you get even in the case of a distance Reiki healing session, and we have listed them below:
Increase overall sense of well-being
Provide calmness to stressful situations
Aid in acceleration of healing process
Strengthen Immune system
Increase energy
Provide clarity for decision making
Alleviate pain
Aid in cleansing the body
Promotes Harmony & Balance
Creates deep relaxation and helps the body release stress and tension
Dissolves energy blocks and promotes natural balance between mind, body and spirit
Assists the body in cleansing itself from toxins and supports the immune system
Clears the mind and improves focus as you feel grounded & centered
Aids better sleep
Accelerates the body's self-healing ability as you start to return to your natural state
Helps spiritual growth and emotional cleansing
How To Schedule A Distance Reiki Healing Session?
After you have paid for a Distant Reiki Session, You need to book the Reiki session using filling up the form below.  We will set up a schedule for a Reiki session and will follow up with you to discuss the Distant Reiki healing Session procedure.
Verified User Reviews

5 out of 5 stars (based on 439 reviews)
Submit Your Review
 Recent Reviews

Thank you, Umer !

Picked up on the situation accurately and gave some really useful insight to the problem and sent me powerful healing. I feel much better now going forward. Thank you, Umer !

Response from

You are so welcome Mr. Kumar 🙂

A very powerful healer indeed

A very powerful healer indeed .. my home was cleansed and I could feel the difference instantly .. slept soundly .. he is so fast and so thorough.. he goes room by room ..not just a picture ..every room and sends the energy to that place .. it is very powerful

Response from

Yes indeed! I take my work very seriously. I'm so grateful to have the abilities to facilitate the highest energy healings and strongest energies with the help of God ! I am honored to do sessions which create real-life physical effects very quickly and strongly!!

very detailed oriented and thorough

reikihealingdistance is a blessing, very detailed oriented and thorough. He cleaned up our house of all negative energies, described the positive energies, gave us a free detailed report (not part of the deal) and also provided one additional service free of cost. Excellent experience.

Response from

It's my honor and pleasure! Your openness to receive and trust in the God is what called me to facilitate those other things for you 🙂

Amazing service, worth a try

Amazing service, worth a try… you will love the experience!

Response from

Thanks Joselyn!

Highly recommended

Highly recommended for all your healing needs. I feel amazing like AMAZING!

Response from

Thank you Rashad 🙂