Do You Want To Get Rid Of Black Magic, Curse, Negative Entity, Evil Eye And Its Harmful Effects?
We will remove black magic, curse and its harmful effects from your body with Help of reiki healing and other powerful spiritual healing methods. We are Highly Specialist in Protection and Removal of black magic using powerful spiritual healing methods. We only need your name and city name to cure All type of black magic .Personal meeting is not required. Effective Distant Healing that works best.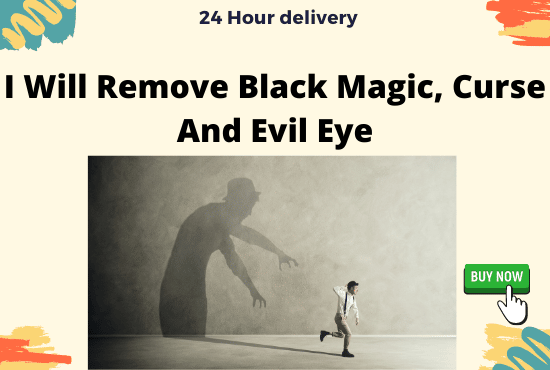 What Is Black Magic And How It Effects Us?
A Black magic can affect the mind and body of a person in the form of extreme body pains, depression, headaches, suicidal tendencies, negative feelings, negative dreams, extreme anger and emotional disturbances, failure in career, lack of sleep etc. If anyone experiences the above symptoms and is not experiencing resolution through medical intervention, it is most likely that they are affected by Black magic.
Black magic is negative usage of energy by ill-minded humans. People who want to take revenge on someone, who are jealous of their relatives and colleagues growth will take the help of black magic experts and trouble them by affecting them emotionally, physically and mentally by creating blockages in person life.
What Is Negative Entity?
Negative entities can attach themselves to a living person, drain their energy and influence their thoughts and feelings. Just as there are physical pathogens like bacteria, viruses, and parasites, so are there nonphysical pathogens in the form of etheric parasites and demonic beings that can attach themselves to a living person.
What Is Evil Eye?
Many cultures around the world believe that through our thoughts or through an envious glare, one person is able to cause harm to another in the form of illness, injury, or even death. The evil eye can be cast on anyone or anything. This includes an individual, an animal, plants, as well as inanimate objects.
We use different spiritual healing techniques and distant reiki healing to remove black magic, negative entity and evil eye. Clients start experiencing the positive changes in their mental and physical health soon after starting treatment.
How To Schedule A Distance Reiki Healing Session?
After you have paid for a Distant Reiki Session, You need to book the Reiki session using filling up the form below.  We will set up a schedule for a Reiki session and will follow up with you to discuss the Distant Reiki healing Session procedure.
Verified User Reviews

5 out of 5 stars (based on 439 reviews)
Submit Your Review
 Recent Reviews

Thank you, Umer !

Picked up on the situation accurately and gave some really useful insight to the problem and sent me powerful healing. I feel much better now going forward. Thank you, Umer !

Response from

You are so welcome Mr. Kumar 🙂

A very powerful healer indeed

A very powerful healer indeed .. my home was cleansed and I could feel the difference instantly .. slept soundly .. he is so fast and so thorough.. he goes room by room ..not just a picture ..every room and sends the energy to that place .. it is very powerful

Response from

Yes indeed! I take my work very seriously. I'm so grateful to have the abilities to facilitate the highest energy healings and strongest energies with the help of God ! I am honored to do sessions which create real-life physical effects very quickly and strongly!!

very detailed oriented and thorough

reikihealingdistance is a blessing, very detailed oriented and thorough. He cleaned up our house of all negative energies, described the positive energies, gave us a free detailed report (not part of the deal) and also provided one additional service free of cost. Excellent experience.

Response from

It's my honor and pleasure! Your openness to receive and trust in the God is what called me to facilitate those other things for you 🙂

Amazing service, worth a try

Amazing service, worth a try… you will love the experience!

Response from

Thanks Joselyn!

Highly recommended

Highly recommended for all your healing needs. I feel amazing like AMAZING!

Response from

Thank you Rashad 🙂