Just Try Our Distance Reiki Healing to Believe it
Reiki For Chronic illness
Schedule a Time That Works Best For You. You Relax For About 30 minutes at your Scheduled time. We Send You Distant Reiki Healing that works amazingly.
5 out of 5 stars (based on 5 reviews)
Reiki For Chronic Illness​
Modern Physics describes energy fields existing within and around our physical bodies. Energy flows around us and through us nourishing our cells, organs and glands. When there is an imbalance in our energy field, one may be susceptible to or experience disease, manifesting itself as stress, depression, infection, cancer or other physical, emotional or mental discomforts. Conversely, chronic states of disease create imbalances in our energy fields.
Our body is composed not only of physical elements such as muscles, bones, nerves, arteries, organs, glands, etc.; it also has a subtle energy system through which 'life force energy' flows. This subtle energy system is composed of energy 'bodies' which surround our physical body and assist us in processing our thoughts and emotions. The energy bodies have energy centers called chakras, which work somewhat like valves that allow life force to circulate through the physical, mental, emotional and spiritual bodies. We also have energy meridians and nadas. These are like rivers, or streams which carry our life force energy throughout our physical body, to nourish us and assist in balancing our body's systems and functions.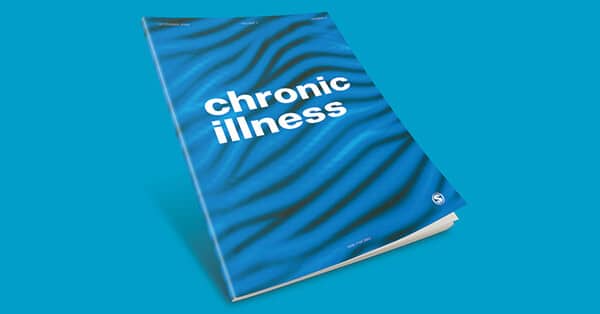 Our physical body is alive because of the 'life force energy' that is flowing though it. If our 'life force' is low or blocked, we are more likely to get sick, but if it is high and free flowing, we more easily maintain health and a feeling of well-being. One thing that disrupts and weakens the flow of 'life force energy' is stress. Stress is often caused by conflicting thoughts and feelings that get lodged in one's subtle energy system. These include fear, worry, doubt, anger, anxiety, etc. Medical research has determined that continual stress can block the body's natural ability to repair, regenerate and protect itself. The American Institute of Stress estimates that 75%-95% of all visits to doctors are the results of reaction to stress. The effects of unreleased stress range from minor aches to major health concerns, such as heart disease, digestive disorders, respiratory and skin problems.Reiki healing is a technique that aids the body in releasing stress and tension by creating deep relaxation. Because of this, Reiki promotes healing and health.
How to Schedule a Distance Reiki Healing?
After you have paid for a Distant Reiki Session, You need to book the Reiki session using filling up the form below.  We will set up a schedule for a Reiki session and will follow up with you to discuss the Distant Reiki healing Session procedure.
5 out of 5 stars (based on 5 reviews)
I Highly recommended
I have purchased about 4-5 sessions remote chakra healing sessions with him. Very healing and effective. Whether you need healing for chronic, psychological issues, or healing for your loves once/pets, this guy can help you out with it. 🙂 highly recommended
Response from
Thanks Mike. I am glad you are satisfied with my healing.
Amazing service!
Amazing service!! I could feel that my body is feeling so much better!!
Excellent healer
Excellent healer, kind and truly Human Being. Very knowledgeable and helpful. Healings are very powerful and it is worth to take them without a doubt. Highly recommend!
Response from
Thank you Smith 🙂
calm and an upsurge of peace
A smooth & seamless experience which brought me calm & an upsurge of peace. Was as if the bumpy seeds that had been sown within me, gently sprouted & softly flourished creating this peace. A wonderful, awesome, beautiful experience…
Powerful therapy
This therapy is powerful and it works well. I would recommend for most problems. Belief positivity is very important and you will achieve desired results. Thank you
Response from
Thanks hashir