I will help you to heal your inner child and boost your energy
Have you ever thought about why you can't move forward in your life now ?
Do you wonder why you are continually sabotaging yourself?
Have you ever questioned the reasons why you so easily feel anxious, why you are depressed and are so self-critical?
From conception in your mother's womb until around the age of 6 your subconscious mind is making decisions about what and how you 'should' be (act) to fit in and be seen as okay and looking for ways to 'feel safe'.
All your memories from this time are stored in your subconscious mind. And they will continue to have a huge impact throughout your entire life and if you bear children, in their life (lives) as well until they are released.
Your parent's emotions and their lifestyle habits at the time of our conception and up to the age of 6 affect how your 'Inner Child' sees itself now. What their stress levels were, how excited or resentful they felt about you being born – everything they ate, drank, thought and did play a huge role in how safe you felt even before your were born. Dr Bradley Nelson founder of the emotion code healing system, suggests that it is typically the 3rd trimester where these emotions show up and there can also be inherited emotions passed on from past generations.
Your mother's emotional stability and the early infant care you received from her, your father, other siblings if there were any, extended family and/or other care givers greatly affect the impact of your early years.
In each of us, there is an innocent, suffering child. It might be that you haven't dared to face this child for decades because you don't know how to deal with the wounded child within.
This healing process will help you to release traumas or abuse and deeply rooted feelings of sadness, fear, anger, abandonment, and lack of love.
Using the emotion code energy healing, I will help you to heal your inner child and integrate it into your present you. With this process will be healed the broken heart of your inner child and subconscious limiting beliefs, fears, and negative feelings caused by the inner child suffering, will be removed too.
At the end of a session, you will learn how to stay connected with your healed inner child as a new source of enthusiasm and willpower.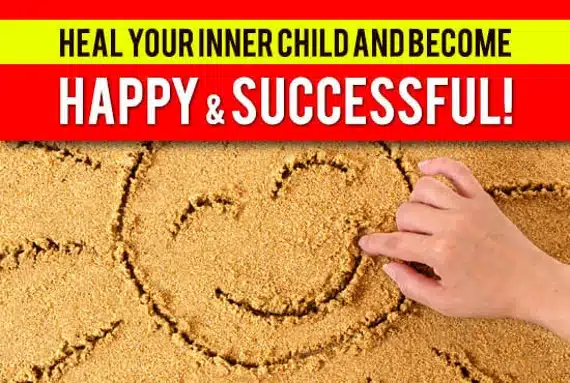 How this session will be done remotely?
Distance Healing is just as effective as meeting with you in person, only more convenient and less time-consuming for clients. You do not have to drive in traffic, sit in a waiting room and lose time out of your day to achieve results. All of my clients have the comfort and convenience of being able to relax at home while I complete their sessions.
In quantum physics, this is known as non-local healing. This approach is so cool because there are no limitations on who is able to receive and benefit from this work. You do not have to live in the same city, state, country or even hemisphere for me to effectively work on your energy. I have clients across the country and around the world.
What I Will Need from You for remote healing sessions?
Name of the person needing the treatment.
Country
Date of birth
Picture ( optional but better )
How to book 3 Sessions Package?
After you have paid for sessions, Fill up the form below. I will set up a schedule for sessions and will follow up with you to discuss the Distant healing Session procedure. I will do 3 remote healing sessions.