Just Try Our Distance Reiki Healing to Believe it
Effective Distance Reiki Healing
Schedule a Time That Works Best For You. You Relax For About 30 minutes at your Scheduled time.

We will Send You Distant Reiki Healing that works amazingly.
Get Distance Reiki Healing
Get effective Distance Reiki Healing session from Comfort of Your home
If you are not able to reach out in person to attend a live Reiki session, an effective distance reiki healing session offered by us is a great choice without a doubt. Elderly people, people suffering from physical ailments, illness, and also those who are from a different part of the country or state altogether, can make use of this platform to achieve the best results from remote Reiki healing. The process of Distance Reiki healing can be achieved and passed on to a person, location, animal, or time. As a Reiki Master I have the ability to send reiki healing from distance.I can relay the power of Reiki healing to you, no matter where you are in the country or world. Reiki healing is a power that is not bound by anything, and this energy can be transcended across space and time without any trouble whatsoever.
Some of you might think of this event to be against norms but actually, a lot of my existing clients have requested the same on several occasions. If you are looking to provide a support system for your loved ones or are simply looking to forward the power and energy of Reiki to your closed ones, friends, relatives, loved ones, living in a different part of the world, you can make use of my professional Reiki master experience to deliver the same. The feedback we have received from our existing clientele has been resoundingly positive. Our clients have been able to make effective use of Reiki energy to stay at peace and calm their body and mind from all the different stress circumstances, which they won't be able to resolve otherwise. Relieving stress and achieve an enhanced level of healing is what one needs the most in the current scenario. As a Reiki Master, I cordially invite all the readers to try an effective Reiki healing session right from your couch.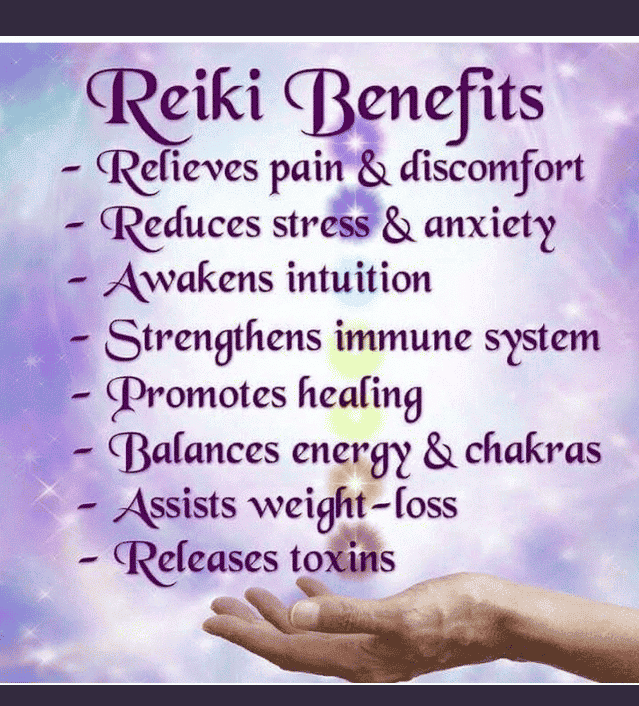 What at the Benefits of Distance Healing?
Just like a hands on Reiki session distance reiki healing provide following benefits:
Increase overall sense of well-being

Provide calmness to stressful situations
Aid in acceleration of healing process
Strengthen Immune system
Increase energy
Provide clarity for decision making
Alleviate pain
Aid in cleansing the body
Promotes Harmony & Balance
Creates deep relaxation and helps the body release stress and tension
Dissolves energy blocks and promotes natural balance between mind, body and spirit
Assists the body in cleansing itself from toxins and supports the immune system
Clears the mind and improves focus as you feel grounded & centered
Aids better sleep
Accelerates the body's self-healing ability as you start to return to your natural state
Helps spiritual growth and emotional cleansing
How to Schedule a Distance Reiki Healing?
After you have paid for a Distant Reiki Session, You need to book the Reiki session using filling up the form below.  We will set up a schedule for a Reiki session and will follow up with you to discuss the Distant Reiki healing Session procedure.
We are happy to answer your questions. Email us at info@reikihealingdistance.com or fill up the form below and we will be in touch with you as soon as possible.
5 out of 5 stars (based on 571 reviews)
Felt a huge weight lift
Felt a huge weight lift. Thank you so much 😊
Amazing!
I feel much lighter, happier and energised! Im based in the UAE, distance doesn't matter, the session (Heart Wall Removal) really helped me, thank You Umer! 🙏
felt good change
Had the heart wall clearing session from Umer. definitely felt good change. I will continue taking service from him.
Umer is so amazing
Umer is so amazing, I already felt a lot of improvements after the first session for body code healing. I love purchasing from his site because he is a powerful healer and every time I book a session from his site he always successfully gets the job well done. Thanks for all that you do Umer ❤️❤️❤️❤️❤️
This process is the real deal
This is my 1st session with Umer. This process is the real deal, and you can feel it!! During healing can be some brief pain but remember all that is stuck inside is coming out. Seller is great with communication, and I can't wait until the last session. I will come back and update. Super job Umer and thanks again!!🙏
He is a great blessing from God
Umer is the best healer. He is a great blessing from God. He is highly gifted, professional, kind, and caring. My prayers are always behind him and his family, God willing.
absolutely amazing 👏.
absolutely amazing 👏. I am a healer and I know how energy works. I felt the whole clearing for 2 days, even though it was distance. I would highly recommend him to anyone who is seeking help. I had just one the body code session. looking forward to have 5 more from him. thank you Umer 💜 💜💜
Bless You Umer
I've ordered 1 session for psychic protection and 5 sessions for heart clearing which is a bit of stretch cash wise.Umer has been very kind and communicative and to be honest i felt a huge shift after the 3 sessions he did,very grateful and surprised of his magical healing but got a bit worried about the 4th session, a lot of doubt and worries surfaces as didn't hear from Umer,I guess I was impatient, and it was after the winter festive.And assuming that it is a period of rest too..Just to say that Umer has a positive and try his best to help..Looking forward to the outcome to a lighter,clearer, and moře heart openings..Bless You Umer and sorry for the emails with panic státě of mind I have sent you as I've done so many times..Z
No Title
Umer immediately lifted whatever spiritual attachment I had. I've felt lighter and more present ever since. Thank you!
the sessions were profound
This is my third time working with Umer, and the sessions were profound! He helped me to clear my heart wall and come into daily practice of operating from my heart. I highly recommend Umer and the heart wall sessions!
I would recommend Umer
I been working with Umer for a while and I can say you won't be disappointed if you looking for the best healer I would recommend Umer
Thank you so much for your help
Thank you so much for your help I'm feeling better and will be ordering again Blessing
Umer has very good communication on the chakras
Umer has very good communication on the chakras I appreciate him he is truly good at what he does the best healer to go to thank you umer
I love having these sessions with Mr.Umer
I love having these sessions with Mr.Umer because I always feel so much better! This last session was done while I had an early evening nap & when I woke up I realized immediately that Mr.Umer had worked his magic on me! lol My vision was clear & my energy was through the roof! Beat of all the entity that pesters me was gone! Its a tough one but its kept under control for a good while! So far Mr.Umer is the only person that helps me the most! I definitely recommend him & I am a returning customer because he is the best for what ails you! Thank you Mr.Umer! TTYS!🙏Lilah 💗
I highly recommend this service.
I highly recommend this service. I am healing and my life is becoming better and better with each session. My chest used to feel so heavy and burdened. With each session it started getting lighter and lighter. Thank you for everything Umer.
good work
good work, fast, and good results. do recommend.
Annie
I definitely felt a difference the day Umer did my session. I was not aware he did it until the next day when I messaged him to check in but it made sense because I felt very light on my feet which I had not felt in years. My only concern was his response to his removal was very vague and short. This was my first time doing any kind of remote healing and was somewhat weary but I think it had a positive affect on me. Umer told me I had a heart wall and recommended I purchase his heart wall clearing. I looked into it and decided to go with the five session package. I have had one session done so far and am looking forward to finishing the rest. Thank you Umer for all of your help and healing!
No Title
Thank you for your great work, it is greatly appreciated beyond measures!
This was a very powerful treatment
This was a very powerful treatment. The day that the exorcism was performed performed the negative energies removed. I felt a significant difference in my energy. Firstly a heaviness and fatigue. Once it was complete a lot of my previous anxieties and irrational fears disappeared. Umer has a powerful gift and I have purchased other services from him to continue with my healing journey
Umer is a polite and kind healer
Umer is a polite and kind healer. I can tell he puts a lot of work on his healing session. He even asked me how I felt after the distance healing session. By the time, he sent me a message saying completed the healing, I felt lighter.
Umer gives off an energy of love and light and positivity
Umer gives off an energy of love and light and positivity and that's why I was drawn to him. He made me feel at ease during this process and checked in with me. My spell was to remove negative energy surrounding a love connection, and while things are not the best between us, the spell was cast a few days ago and I am feeling very positive, uplifted and loved and I felt that shift in energy yesterday so I know things will continue to go wonderfully and manifest in the best way possible. I highly recommend and will be back 💜
No Title
It's always wonderful to get reki healing from umer. His healing session is very beautiful I don't feel as distressed anymore.
Umer is very kind, caring, highly gifted, and helpful
Umer is very kind, caring, highly gifted, and helpful. He does the best job. I recommend his services without a doubt.
clearing negative energy in my home
Umer did an amazing job at clearing negative energy in my home. I could not be happier with the service that was provided. I will be a repeat customer!
I have had 2 Heart Wall sessions
I have had 2 Heart Wall sessions so far and have never felt this good. I have had a few reiki sessions that would boost my energy, but they did not last. Heart Wall/Emotion Code sessions are very different in that I feel the healing is permanent and progressively making me feel better. Thank you Umer.
Great Being!!!!!Thank you sooo much for the work
Great Being!!!!!Thank you sooo much for the work and we definitely will be working together. Your works are amazing and Iam Greateful, many many thanks. Blessings and Love!!!!
negativity was taken off my shoulders!
It felt like the negativity was taken off my shoulders! Thank you!
I feel amazing and at peace
I was so excited to complete my last heart wall and I can say I feel amazing and at peace Umer don't play when it comes to healing I appreciate him and the work he does and when you talk to him about everything he always Has a good response on everything you need to choose the healing your looking for
The dark energy took off
The dark energy that loves to aggravate me took off around 3 am & stayed away for a few weeks! I finally got some good sleep & rest that was much needed! I'm a repeat customer & love the healing energy that I receive from Mr.Umer! Thanks Mr.Umer! ~BB~Lilah 🥰
Umer was incredibly communicative and helpful
Umer was incredibly communicative and helpful. I mentioned I was experiencing discomfort and Umer reached out asking for more information which I appreciated. After I received the distance reiki I noticed an immediate difference in my symptoms and felt more energetic than I had in a long time. Definitely recommend!