Just Try Our Distance Reiki Healing to Believe it
Reiki For Relationship Healing​
Schedule a Time That Works Best For You. You Relax For About 30 minutes at your Scheduled time. We Send You Distant Reiki Healing that works amazingly.
5 out of 5 stars (based on 5 reviews)
Reiki Helps Deepen Connection
 You may face disharmony with your Partner,wife Parents, Boss or someone very important to you & your future. Before making any important decision try reiki HEALING! . While love, empathy and respect are at the core of every successful relationship, there are several other factors that can influence your ability to give or receive any of the above on a daily basis. These can include stress, anxiety, emotional wounds and emotional imbalances. When you're suffering from such factors, your relationships can suffer, as well. Once again, however, Reiki can come to the rescue for its ability to:
1- Reduce stress and increase relaxation
2- Boost your mood, thereby decreasing anxiety as well as depression, confusion and anger
3- Help heal emotional and mental wounds from past relationships – or even last night's argument
4- Create inner harmony, peace and a balanced state of body and mind

When you're graced with your own inner peace, harmony and balance, you're more easily able to extend the same to your relationships. Combine this with your reduced stress and anxiety, healing, and an increased capacity for empathy and love, and Reiki beats out chocolate big time for enhancing your connection to your loved one on Valentine's or any time.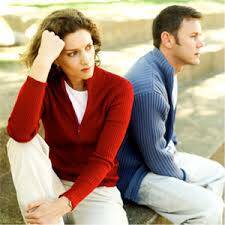 How Reiki heals relationships?
I will send distant Reiki healing to you, your partner and to your relationship. First, I will use Reiki to clear your energy regarding your relationship. Then, I will send Reiki to your partner to cleanse his or her energy. Lastly, using Reiki I will clear the energy in your relationship. The Reiki is great at healing relationships, clearing blocks, improving communication, increasing love and openness.
How to Schedule a Distance Reiki Healing?
After you have paid for a Distant Reiki Session, You need to book the Reiki session using filling up the form below.  We will set up a schedule for a Reiki session and will follow up with you to discuss the Distant Reiki healing Session procedure.
5 out of 5 stars (based on 5 reviews)
I Highly recommended
I have purchased about 4-5 sessions remote chakra healing sessions with him. Very healing and effective. Whether you need healing for chronic, psychological issues, or healing for your loves once/pets, this guy can help you out with it. 🙂 highly recommended
Response from
Thanks Mike. I am glad you are satisfied with my healing.
Amazing service!
Amazing service!! I could feel that my body is feeling so much better!!
Excellent healer
Excellent healer, kind and truly Human Being. Very knowledgeable and helpful. Healings are very powerful and it is worth to take them without a doubt. Highly recommend!
Response from
Thank you Smith 🙂
calm and an upsurge of peace
A smooth & seamless experience which brought me calm & an upsurge of peace. Was as if the bumpy seeds that had been sown within me, gently sprouted & softly flourished creating this peace. A wonderful, awesome, beautiful experience…
Powerful therapy
This therapy is powerful and it works well. I would recommend for most problems. Belief positivity is very important and you will achieve desired results. Thank you
Response from
Thanks hashir