Psychic Reading: I will do Psychic Reading to Find out the Causes of health, relationship, money and financial issues.
Direct, honest, compassionate, Accurate readings about the following areas of life. I will not do any future predictions. Only i will let you know the causes, reasons of issues and solution of problems.
You can ask up to 3 questions related to the below.
– Health issues
– Reading about curses, entity and hex issues.
– Blockages causes
– Relationships failure causes
– Career and Work failure causes
– Money and Finances issues causes
I will check and find out the cause and reason of your issues that why your health is not good or why you are not getting rid of any health issues or why you are not earning money easily. so by knowing the true causes,it will easier for you to treat your issue. I do not predict the future or and i do not give any reading about future events. Sorry for this in advance.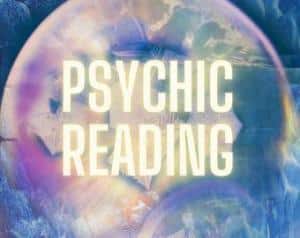 What I Will Need from You:
• Name of the person
• Date of birth
• picture ( Optional)
• question list. Maximum 3 only.
How To Schedule A Psychic Reading Session?
After you have paid for a reading Session, You need to book the  session using filling up the form below.  I will do the reading and send you the report of my findings via email within 24 hours.
We are happy to answer your questions. Email us at info@reikihealingdistance.com or fill up the form below and we will be in touch with you as soon as possible.
Verified User Reviews

5 out of 5 stars (based on 462 reviews)
Submit Your Review
 Recent Reviews

wonderful work

Thanks again for the wonderful work!!!

Response from

Thank you !

Great Healer

He's a great healer thank u for replying me and hope u help me fix my Chakra.

Response from

thank you so much Jacqueline

Wonderful you

He goes from up and beyond asking me how can he help me thank u I hope that you can help me to fix my Chakra …looking forward to that.Thank u

Response from

Thank you so much

Hi Umer

He's The great awesome I don't have the results yet though he is real good I suggest you to go to umer…thank you friend

Response from

Thank you Jackie.

Money block removal Session

Excellent healing work I enjoyed the healing session will get more done

Response from

Thank you Ahmed!