Just Try Our Distance Reiki Healing to Believe it
Reiki For Face Beauty and Glowing Skin
Schedule a Time That Works Best For You. You Relax For About 30 minutes at your Scheduled time. We Send You Distant Reiki Healing that works amazingly.
5 out of 5 stars (based on 5 reviews)
As we all know, Reiki is an unseen energy which can flow through the body and is the source of living. Reiki can nurture the life force with intuitive powers and transmit the positive energy. Reiki uses the natural ability of the body to harness the ability of the body to repair and heal.Reiki can give you a radiance that flows through and around you. The channelization of energy from one person to another for health and wellness benefits can be achieved with Reiki. The patients become relaxed, less stressed and get relieved from physical and emotional pain. Reiki can help in eliminating the blockages showing symptoms of physical ailments or mental pressure. The treatment brings calmness in body and mind with right channelization of energy.
Energy blockages can occur anywhere in the body. Patients might feel dramatic and sluggish appearance on their face with lack of energy. The mechanism of self-cleansing and self-detoxification becomes slow with these blockages. Reiki therapy aims at clearing these blockages and resume normal blood flow in the body. It eliminates swelling and pain by giving a healthy appearance to the skin and face muscles. The human body has more than fifty billions of cells. The Universal Energy of Reiki fills your inner self activating each cell to rejuvenate and make you feel beautiful, detoxify your body emotionally and increases your healing power. All your energy centers were activated to make you feel younger.
This distant reiki healing session can also help you in:
Acne
Pimples
Scars
Urticaria
Diseases of the skin
Wrinkles
Spots on the skin
Allergies
Peripheral circulation
Swelling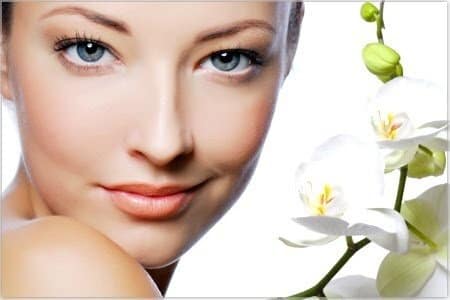 What benefits does reiki have on skin and body?
Since reiki works on subtle energetic systems throughout the body, it impacts the whole body as it promotes healing. Most people experience a reduction in anxiety, pain, depression and fatigue after a reiki treatment and leave the treatment area feeling very relaxed. As many of the patient's stresses are shed away, their inner radiance begins to shine which positively reflects on their face and skin.
Reiki balances blood circulation and tones muscles. It can reduce the aging signals and makes the skin appear youthful. The effects will become better with the further treatments. In the beginning, it goes with weekly sessions and as you become improved, the interval grows fortnightly and monthly. 
How is skincare infused with reiki?
Skincare Products can be infused with reiki energy much in the same way that a reiki practitioner would channel energy into a patient. The flow of energy into a product containing raw ingredients, crystals, organic botanicals, and essential oils can be positively charged with healing energy. Furthermore, as we consider that we are all made of energy and connected regardless of time and space, I also send out a flow of reiki energy to all your Skincare Products for maximizing the results of reiki healing on your face. 
How to Schedule a Distance Reiki Healing?
After you have paid for a Distant Reiki Session, You need to book the Reiki session using filling up the form below.  We will set up a schedule for a Reiki session and will follow up with you to discuss the Distant Reiki healing Session procedure.
5 out of 5 stars (based on 5 reviews)
I Highly recommended
I have purchased about 4-5 sessions remote chakra healing sessions with him. Very healing and effective. Whether you need healing for chronic, psychological issues, or healing for your loves once/pets, this guy can help you out with it. 🙂 highly recommended
Response from
Thanks Mike. I am glad you are satisfied with my healing.
Amazing service!
Amazing service!! I could feel that my body is feeling so much better!!
Excellent healer
Excellent healer, kind and truly Human Being. Very knowledgeable and helpful. Healings are very powerful and it is worth to take them without a doubt. Highly recommend!
Response from
Thank you Smith 🙂
calm and an upsurge of peace
A smooth & seamless experience which brought me calm & an upsurge of peace. Was as if the bumpy seeds that had been sown within me, gently sprouted & softly flourished creating this peace. A wonderful, awesome, beautiful experience…
Powerful therapy
This therapy is powerful and it works well. I would recommend for most problems. Belief positivity is very important and you will achieve desired results. Thank you
Response from
Thanks hashir