Just Try Our Distance Reiki Healing to Believe it
Reiki healing for Children
Schedule a Time That Works Best For You. You Relax For About 30 minutes at your Scheduled time. We Send You Distant Reiki Healing that works amazingly.
5 out of 5 stars (based on 5 reviews)
Reiki can help children in many ways
The beneficial effects of Reiki for children are numerous. It heals fear and anxiety and promotes feelings of safety, calmness and a healthy sense of well-being. Reiki also helps them develop self-confidence, the ability to get along with others and improves learning ability. It is soothing and promotes the healing process. It keeps children healthy and less prone to imbalances, and if they do get sick, it helps them deal with illness and recover more quickly! It can also be a universal solution to many childhood difficulties including just not feeling good. Children today are dealing with anxieties, fears, peer pressures and educational pressures.
Children who have received Reiki before and after birth are more open and caring toward others and tend to be peacemakers among their playmates. They also benefit from the knowledge that there is something beautiful inside themselves which can heal and help solve problems and provide guidance during difficult times.
Most healthy children have an enormous amount of energy flowing through their bodies which can make it sometimes difficult to rest, especially when it comes to sleeping. Reiki will help to calm any excess mental activity and relieve stress, as well as, balance their emotions.
Reiki can be beneficial before exams when some children can feel stressed and worried. Reiki can help calm them down and relax both their body and mind for a general balanced well- being.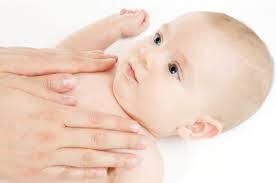 Benefits of Reiki for Children
The calming practice of Reiki can benefit children by promoting relaxation and confidence.  Learning about and utilizing Reiki at a young age promotes a healthy way of living throughout their lives, helping children make better choices and create balance.
Enhance Calmness and promotes a feeling of inner peace
Improve Sleep and Relaxation
Relieves Stress, Anxiety, Phobias and Fears
Enhances relaxation and improve sleep
Improves focus & Concentration in class and when taking test
Manages Hyperactivity and self regulation
Pain relief and relax sore muscles
Which child can Benefit from Reiki?
Children with Anxiety, stress and other fears
Children with Anger issues and Mood swings
Children with Insomnia, and other sleep related issues.
Children with issues related to Focus and Concentration
Children with diagnosis of ADHD or ADD
Children with sensory processing disorders and Autism spectrum
Children with OCD and ODD
Children with pain and sore/tight muscles
Children with Behavioral Issues
Is Reiki safe for my kid?
Yes, Reiki is absolutely the safest healing method! It is non invasive, causes no harm, and complements other treatments. The practitioner jump starts the child's self healing process. The practitioner channels the reiki healing energy to the child. The child feels a senses a feel of calmness and serenity after the session. The effects of this treatment can continue even hours and days after the session
How to Schedule a Distance Reiki Healing?
After you have paid for a Distant Reiki Session, You need to book the Reiki session using filling up the form below.  We will set up a schedule for a Reiki session and will follow up with you to discuss the Distant Reiki healing Session procedure.
5 out of 5 stars (based on 5 reviews)
I Highly recommended
I have purchased about 4-5 sessions remote chakra healing sessions with him. Very healing and effective. Whether you need healing for chronic, psychological issues, or healing for your loves once/pets, this guy can help you out with it. 🙂 highly recommended
Response from
Thanks Mike. I am glad you are satisfied with my healing.
Amazing service!
Amazing service!! I could feel that my body is feeling so much better!!
Excellent healer
Excellent healer, kind and truly Human Being. Very knowledgeable and helpful. Healings are very powerful and it is worth to take them without a doubt. Highly recommend!
Response from
Thank you Smith 🙂
calm and an upsurge of peace
A smooth & seamless experience which brought me calm & an upsurge of peace. Was as if the bumpy seeds that had been sown within me, gently sprouted & softly flourished creating this peace. A wonderful, awesome, beautiful experience…
Powerful therapy
This therapy is powerful and it works well. I would recommend for most problems. Belief positivity is very important and you will achieve desired results. Thank you
Response from
Thanks hashir