Reiki Helps Deepen Connection
 You may face disharmony with your Partner, wife Parents, Boss or someone very important to you & your future. Before making any important decision try reiki HEALING! . While love, empathy and respect are at the core of every successful relationship, there are several other factors that can influence your ability to give or receive any of the above on a daily basis. These can include stress, anxiety, emotional wounds and emotional imbalances. When you're suffering from such factors, your relationships can suffer, as well. Once again, however, Reiki can come to the rescue for its ability to:
1- Reduce stress and increase relaxation
2- Boost your mood, thereby decreasing stress , tension as well as confusion and anger
3- Help heal emotional  wounds from past relationships – or even last night's argument
4- Create inner harmony, peace and a balanced state of body and mind
When you're graced with your own inner peace, harmony and balance, you're more easily able to extend the same to your relationships. Combine this with your reduced stress and tension and an increased capacity for empathy and love. Reiki beats out chocolate big time for enhancing your connection to your loved one on Valentine's or any time.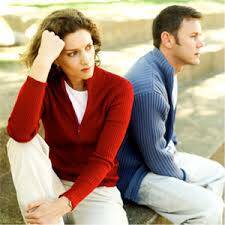 How Reiki Heals Relationships?
I will send distant Reiki healing to you, your partner and to your relationship. First, I will use Reiki to clear your energy regarding your relationship. Then, I will send Reiki to your partner to cleanse his or her energy. Lastly, using Reiki I will clear the energy in your relationship. The Reiki is great at healing relationships, clearing blocks, improving communication, increasing love and openness.
How To Schedule A Distance Reiki Healing?
After you have paid for a Distant Reiki Session, You need to book the Reiki session using filling up the form below.  We will set up a schedule for a Reiki session and will follow up with you to discuss the Distant Reiki healing Session procedure.
Verified User Reviews

5 out of 5 stars (based on 439 reviews)
Submit Your Review
 Recent Reviews

Thank you, Umer !

Picked up on the situation accurately and gave some really useful insight to the problem and sent me powerful healing. I feel much better now going forward. Thank you, Umer !

Response from

You are so welcome Mr. Kumar 🙂

A very powerful healer indeed

A very powerful healer indeed .. my home was cleansed and I could feel the difference instantly .. slept soundly .. he is so fast and so thorough.. he goes room by room ..not just a picture ..every room and sends the energy to that place .. it is very powerful

Response from

Yes indeed! I take my work very seriously. I'm so grateful to have the abilities to facilitate the highest energy healings and strongest energies with the help of God ! I am honored to do sessions which create real-life physical effects very quickly and strongly!!

very detailed oriented and thorough

reikihealingdistance is a blessing, very detailed oriented and thorough. He cleaned up our house of all negative energies, described the positive energies, gave us a free detailed report (not part of the deal) and also provided one additional service free of cost. Excellent experience.

Response from

It's my honor and pleasure! Your openness to receive and trust in the God is what called me to facilitate those other things for you 🙂

Amazing service, worth a try

Amazing service, worth a try… you will love the experience!

Response from

Thanks Joselyn!

Highly recommended

Highly recommended for all your healing needs. I feel amazing like AMAZING!

Response from

Thank you Rashad 🙂