Reiki Can Help Children In Many Ways
The beneficial effects of Reiki for children are numerous. It heals fear and anxiety and promotes feelings of safety, calmness and a healthy sense of well-being. Reiki also helps them develop self-confidence, the ability to get along with others and improves learning ability. It is soothing and promotes the healing process. It keeps children healthy and less prone to imbalances, and if they do get sick, it helps them deal with illness and recover more quickly! It can also be a universal solution to many childhood difficulties including just not feeling good.  Children today are dealing with anxieties, fears, peer pressures and educational pressures.
Children who have received Reiki before and after birth are more open and caring toward others and tend to be peacemakers among their playmates. They also benefit from the knowledge that there is something beautiful inside themselves which can heal and help solve problems and provide guidance during difficult times.
Most healthy children have an enormous amount of energy flowing through their bodies which can make it sometimes difficult to rest, especially when it comes to sleeping. Reiki will help to calm any excess activity and relieve stress, as well as, balance their emotions.
Reiki can be beneficial before exams when some children can feel stressed and worried. Reiki can help calm them down and relax both their body and mind for a general balanced well- being.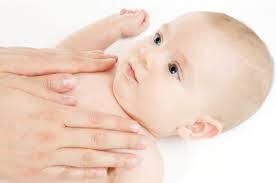 Benefits Of Reiki For Children
The calming practice of Reiki can benefit children by promoting relaxation and confidence.  Learning about and utilizing Reiki at a young age promotes a healthy way of living throughout their lives, helping children make better choices and create balance.
Enhance Calmness and promotes a feeling of inner peace
Improve Sleep and Relaxation
Enhances relaxation and improve sleep
Improves focus & Concentration in class and when taking test
Manages Hyperactivity and self regulation
Is Reiki Safe For My Kid?
Yes, Reiki is absolutely the safest healing method! It is non invasive, causes no harm, and complements other treatments. The practitioner jump starts the child's self healing process. The practitioner channels the reiki healing energy to the child. The child feels a senses a feel of calmness and serenity after the session. The effects of this treatment can continue even hours and days after the session.
How To Schedule A Distance Reiki Healing?
After you have paid for a Distant Reiki Session, You need to book the Reiki session using filling up the form below.  We will set up a schedule for a Reiki session and will follow up with you to discuss the Distant Reiki healing Session procedure.
Verified User Reviews

5 out of 5 stars (based on 441 reviews)
Submit Your Review
 Recent Reviews

thanks so much.

thanks so much. really could feel the healing I feel a lot better thanks Umer

Response from

you welcome ! 🙂

Very good

Very good. Clarified the issues I was having trouble understanding. Made the effort to go further to help me. Thank you!

Response from

Thank you Sabrina !

Thank you, Umer !

Picked up on the situation accurately and gave some really useful insight to the problem and sent me powerful healing. I feel much better now going forward. Thank you, Umer !

Response from

You are so welcome Mr. Kumar 🙂

A very powerful healer indeed

A very powerful healer indeed .. my home was cleansed and I could feel the difference instantly .. slept soundly .. he is so fast and so thorough.. he goes room by room ..not just a picture ..every room and sends the energy to that place .. it is very powerful

Response from

Yes indeed! I take my work very seriously. I'm so grateful to have the abilities to facilitate the highest energy healings and strongest energies with the help of God ! I am honored to do sessions which create real-life physical effects very quickly and strongly!!

very detailed oriented and thorough

reikihealingdistance is a blessing, very detailed oriented and thorough. He cleaned up our house of all negative energies, described the positive energies, gave us a free detailed report (not part of the deal) and also provided one additional service free of cost. Excellent experience.

Response from

It's my honor and pleasure! Your openness to receive and trust in the God is what called me to facilitate those other things for you 🙂