Obesity is a serious problem for people all across the world and particularly in the United States. In fact, according to report, more than one-third of adults in the U.S. currently qualify as obese, and an even greater number are overweight.
If you aren't getting success in losing weight despite working out vigorously and eating healthily, there is a practice that may help you out. Reiki is a powerful healing practice that is believed to aid weight loss along with numerous other benefits.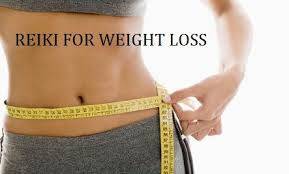 How Can Reiki Help You Lose Weight Loss
If you're trying to lose weight, you're probably already pursuing a healthy eating and exercise plan. You might not have considered some of the more esoteric reasons that your body might hang on to excess weight. Some people struggle with losing weight because they absorb the stresses and negativity of others on an energetic level. Chakras healing works along similar lines to clear your major energy centers. Both can help release negative energy and support your weight loss efforts.
Reiki is an ancient art of healing which uses universal energy to aid a myriad of health problems including physical and emotional. The best thing about trying reiki for weight loss is that it is completely safe and doesn't have any side-effects. Those who are struggling to control their weight gain should definitely try reiki. It might work! However, you need to follow all the guidelines carefully to get benefited. As reiki, if performed in the right manner, can provide fruitful results.
How To Schedule A Distance Reiki Healing?
After you have paid for a Distant Reiki Session, You need to book the Reiki session using filling up the form below.  We will set up a schedule for a Reiki session and will follow up with you to discuss the Distant Reiki healing Session procedure.
Verified User Reviews

5 out of 5 stars (based on 439 reviews)
Submit Your Review
 Recent Reviews

Thank you, Umer !

Picked up on the situation accurately and gave some really useful insight to the problem and sent me powerful healing. I feel much better now going forward. Thank you, Umer !

Response from

You are so welcome Mr. Kumar 🙂

A very powerful healer indeed

A very powerful healer indeed .. my home was cleansed and I could feel the difference instantly .. slept soundly .. he is so fast and so thorough.. he goes room by room ..not just a picture ..every room and sends the energy to that place .. it is very powerful

Response from

Yes indeed! I take my work very seriously. I'm so grateful to have the abilities to facilitate the highest energy healings and strongest energies with the help of God ! I am honored to do sessions which create real-life physical effects very quickly and strongly!!

very detailed oriented and thorough

reikihealingdistance is a blessing, very detailed oriented and thorough. He cleaned up our house of all negative energies, described the positive energies, gave us a free detailed report (not part of the deal) and also provided one additional service free of cost. Excellent experience.

Response from

It's my honor and pleasure! Your openness to receive and trust in the God is what called me to facilitate those other things for you 🙂

Amazing service, worth a try

Amazing service, worth a try… you will love the experience!

Response from

Thanks Joselyn!

Highly recommended

Highly recommended for all your healing needs. I feel amazing like AMAZING!

Response from

Thank you Rashad 🙂