Just Try Our Distance Reiki Healing to Believe it
Reiki For Removing Negative Emotions and Negative Beliefs
Schedule a Time That Works Best For You. You Relax For About 30 minutes at your Scheduled time. We Send You Distant Reiki Healing that works amazingly.
5 out of 5 stars (based on 5 reviews)
remove Your negative emotions And beliefs with distant reiki session
Negative emotions can be described as any feeling which causes you to be miserable and sad. These emotions make you dislike yourself and others, and reduce your confidence and self-esteem, and general life satisfaction. Emotions that can become negative are hate, anger, jealousy and sadness. You might think that if you genuinely experienced your emotions that you would feel out of control. While difficult emotions are part of the human experience, Reiki can help!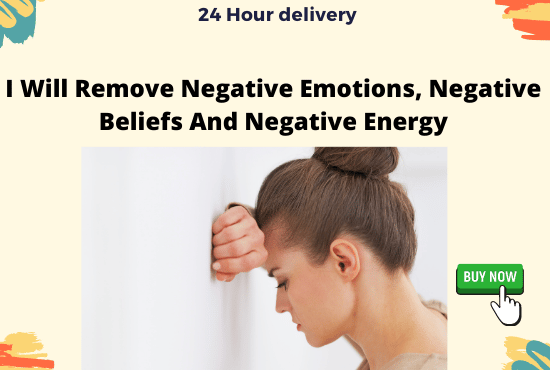 How Reiki can help to remove negative emotions and beliefs?
I will remove negative emotions, negative beliefs and negative energy using reiki healing. Reiki works with negative thoughts and feelings by replacing them with healthy thoughts and feelings. Reiki raises the vibratory level in and around the body so that negative energy breaks apart and falls away. Reiki heals the energy pathways, allowing healthy Ki to flow and it raises it up to a higher level of consciousness.
How to Schedule a Distance Reiki Healing Session?
After you have paid for a Distant Reiki Session, You need to book the Reiki session using filling up the form below.  We will set up a schedule for a Reiki session and will follow up with you to discuss the Distant Reiki healing Session procedure.
5 out of 5 stars (based on 5 reviews)
I Highly recommended
I have purchased about 4-5 sessions remote chakra healing sessions with him. Very healing and effective. Whether you need healing for chronic, psychological issues, or healing for your loves once/pets, this guy can help you out with it. 🙂 highly recommended
Response from
Thanks Mike. I am glad you are satisfied with my healing.
Amazing service!
Amazing service!! I could feel that my body is feeling so much better!!
Excellent healer
Excellent healer, kind and truly Human Being. Very knowledgeable and helpful. Healings are very powerful and it is worth to take them without a doubt. Highly recommend!
Response from
Thank you Smith 🙂
calm and an upsurge of peace
A smooth & seamless experience which brought me calm & an upsurge of peace. Was as if the bumpy seeds that had been sown within me, gently sprouted & softly flourished creating this peace. A wonderful, awesome, beautiful experience…
Powerful therapy
This therapy is powerful and it works well. I would recommend for most problems. Belief positivity is very important and you will achieve desired results. Thank you
Response from
Thanks hashir