Just Try Our Distance Reiki Healing to Believe it
Effective Distance Reiki Healing
Schedule a Time That Works Best For You. You Relax For About 30 minutes at your Scheduled time.
We will Send You Distant Reiki Healing that works Amazingly.
Get effective Remote reiki Healing
Get Distance reiki Healing session from Comfort of Your home
If you are not able to reach out in person to attend a live Reiki session, an effective distance reiki healing session offered by us is a great choice without a doubt. Elderly people, people suffering from physical ailments, illness, and also those who are from a different part of the country or state altogether, can make use of this platform to achieve the best results from remote Reiki healing. The process of Distance Reiki healing can be achieved and passed on to a person, location, animal, or time.
As a Reiki Master I have the ability to send reiki healing from distance.I can relay the power of Reiki healing to you, no matter where you are in the country or world. Reiki healing is a power that is not bound by anything, and this energy can be transcended across space and time without any trouble whatsoever.
Some of you might think of this event to be against norms but actually, a lot of my existing clients have requested the same on several occasions. If you are looking to provide a support system for your loved ones or are simply looking to forward the power and energy of Reiki to your closed ones, friends, relatives, loved ones, living in a different part of the world, you can make use of my professional Reiki master experience to deliver the same.
The feedback we have received from our existing clientele has been resoundingly positive. Our clients have been able to make effective use of Reiki energy to stay at peace and calm their body and mind from all the different stress circumstances, which they won't be able to resolve otherwise. Relieving stress and achieve an enhanced level of healing is what one needs the most in the current scenario. As a Reiki Master, I cordially invite all the readers to try an effective Reiki healing session right from your couch.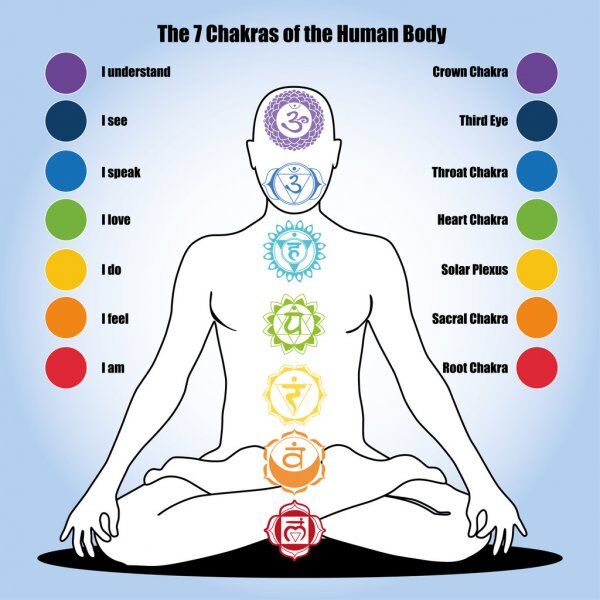 What at the Benefits of Distance Reiki Healing?
The benefits of an in-person Reiki session is the same that you get even in the case of a distance Reiki healing session, and we have listed them below:
Increase overall sense of well-being

Provide calmness to stressful situations
Aid in acceleration of healing process
Strengthen Immune system
Increase energy
Provide clarity for decision making
Alleviate pain
Aid in cleansing the body
Promotes Harmony & Balance
Creates deep relaxation and helps the body release stress and tension
Dissolves energy blocks and promotes natural balance between mind, body and spirit
Assists the body in cleansing itself from toxins and supports the immune system
Clears the mind and improves focus as you feel grounded & centered
Aids better sleep
Accelerates the body's self-healing ability as you start to return to your natural state
Helps spiritual growth and emotional cleansing
How to Schedule a Distance Reiki Healing Session?
After you have paid for a Distant Reiki Session, You need to book the Reiki session using filling up the form below.  We will set up a schedule for a Reiki session and will follow up with you to discuss the Distant Reiki healing Session procedure.
We are happy to answer your questions. Email us at info@reikihealingdistance.com or fill up the form below and we will be in touch with you as soon as possible.
Effective Reiki Healing From Distance that works
5 out of 5 stars (based on 537 reviews)
Carla
My home feels so peaceful and light after house cleansing session. Thank you so much!!!
I am so grateful that I found Umer
I am so grateful that I found Umer. My daughter has been very depressed and Umer did a healing for her and I can tell a big difference in so many ways. She is doing much better. I would highly recommend his services to anyone who is thinking about this. Thank you!
Thanks to Umer's services
I can't thank the owner of this store enough. Thanks to Umer's services, I now feel stronger, calmer and happier. I will definitely order more from this store.
I slept so deeply & felt more positive
I slept so deeply & felt more positive immediately after black magic removal session. Then a lot of synchronistic things happened. good things.
Demonic entity attachment
Umer was able to remove this awful entity from my husband. My husband has turned around completely and I have ordered Heart wall cleansers for the both of us as well as a home cleanser. Umer is definitely the "real deal" and is so communicative in answering all of my questions with patience and empathy. My husband and I cannot Thank You enough!
entity attachment
Umer we cannot thank you enough for removing that entity attached to my husband. Its been session 2 and he has changed drastically. Not to mention I feel much better with the services you provided for me as well as I feel like my old self again. We are looking forward to the heart wall cleanser and the home cleanser as well. Umer, you are truly a blessing!!!
Thank you for helping me Umer
Thank you for helping me Umer. I feel better now. We just moved out from an apartment into another unit and ever since then I felt better. Starting to think there was a negative force in that apartment unit. Lights kept flickering, things were breaking or malfunctioning constantly. I think Whatver was in that apartment transferred over or attached itself to me. your spell helped and also removing myself from that apartment helped as well. Will surely be returning to Umer possibly for the heart wall cleansing. Highly recommend.
I will purchase again for more Peace and healing. 🙏🏼
I Felt the need to help my young grandson because He been acting not himself, sadness, aggression, seeing things, negativity.
Umer has been able to calm him, I expect that with coming days things will unfold more healing. I will purchase again for more Peace and healing. 🙏🏼
Thank you. 🙏🏼🙏🏼🙏🏼🤗
I purchased this for my Daughter who has been going through a rough time for awhile and noticed her behaviour unusual lately.
Umer, has helped her and am very grateful.
Thank you. 🙏🏼🙏🏼🙏🏼🤗
Black magic/entity removal
O my shining 🌟 Umer is definitely a professional at what he does, I had a session and the results are amazing I feel more like myself again and the energy is very uplifting from Umer's session keep up the good work Umer I'm definitely coming back again nothing but 💕 for you 🥰
I felt so much lighter
I felt so much lighter and free after this. I have had a very difficult time over these past few years and I honestly felt like it was something extra weighing me down. It was a very healing experience for me. I am very thankful for Umer and all that he has done for me. Please do not hesitate to work with him.
He is very gifted and professional
Umer is a great person. He is very gifted and professional.I recommend his services without a doubt.
Changes in my financial life started to change after this service
Changes in my financial life started to change after this service. It's sad that there are wicked people out here that will keep money/abundance from you. Better get Umer!
Thank you,Umer ☘️
Bought several sessions with Umer. At this time we're not completely done with all the sessions but the sessions he has done have been very helpful. Umer is always willing to hear the clients needs and questions. He has great customer service skills.🙏🏼
heart wall removal session was remarkable
This session was remarkable. Even a couple hours before the session, I was already feeling that my heart chakra was being stimulated by some energetic intention sent to it. Then I had a notification from Umer that the session was complete and that 5 emotions had been removed from my Heart when Heart Wall was cleared. Two of the emotions were hatred. I could tell immediately who was responsible for the emotions. Within a few hours I had to go to work, and I was in very good mood, happy and chatty, and everyone seemed to be relieved to see me back to my "old self" – positive and fun person. Today was Day 3 post session, and someone mentioned the name of the person mentioned above. Usually I'd react even to his name. But not this time. I still do not like him, but his name or thoughts about him no longer "trigger" me.
I feel so at ease more calm and happier
My heart was under so much trauma I couldn't cry for a while my heart was so heavy I had to stop while walking at times no more sharp pains or heaviness I feel so at ease more calm and happier I highly recommend you take this session it's accurate
This healing is worth every penny
This healing is worth every penny. I purchased this heart-wall for my teenager who had a ton of deep burried emotions. During and after each session you can visible see the change. My teenager is more open and now has a positive outlook on life.
my sales went from zero to a nice figure 🙂
Umer is fantastic! After he did healing for me, my sales went from zero to a nice figure. Will be back often. So glad I found you.
Umer had removed entity attachment.
This was for a friend, he had removed her entity attachment. Was very good with communication and informed me when the healing was complete. My friend is feeling so much better!! I recommend Umer so much. He's fantastic at what he does. Thank you!
Thank you,Umer ☘️
Great communication & I could feel the energy from the first day, Great work. Thank you,Umer ☘️